Jennifer Irwin is a guest on the popular LA Talk Radio show, Dr. Debra and Therapist Kelli!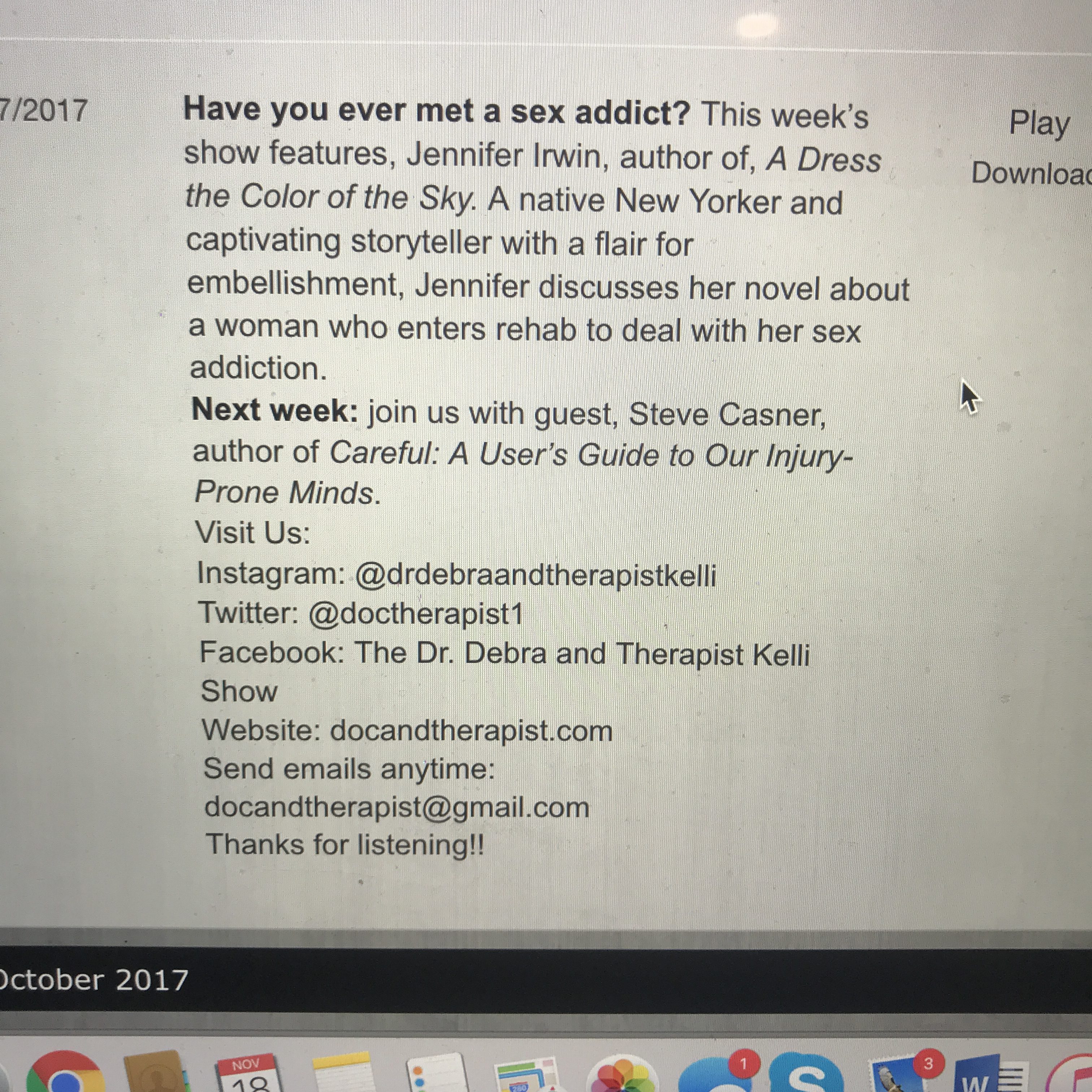 http://latalkradio.com/sites/default/files/audio/Debrakelli-110717.mp3
---
Jennifer is a guest on the Singapore talk show, Carry On Harry!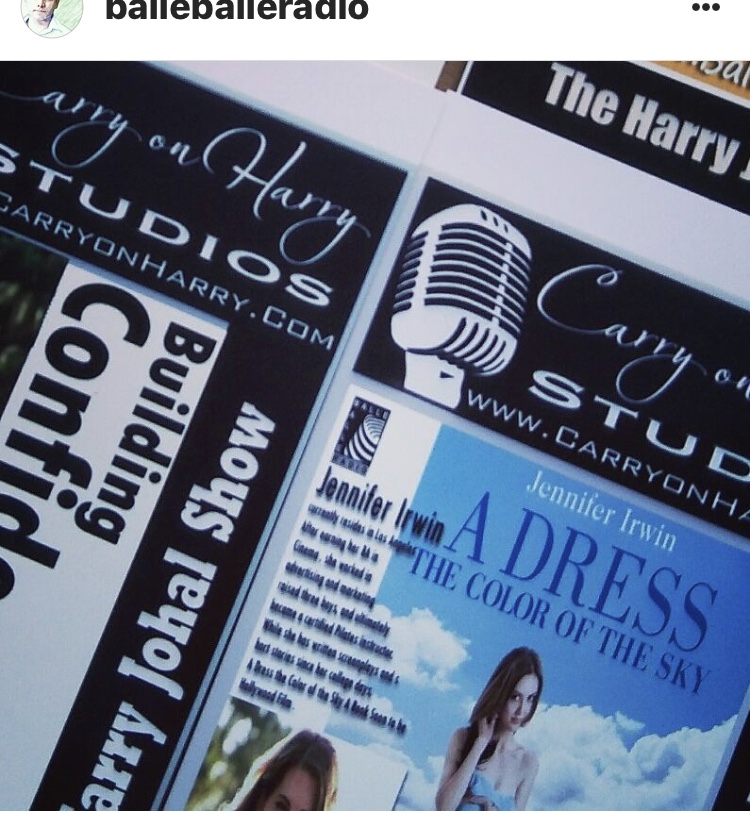 http://www.carryonharry.com/monthlypremiersmain2017.php
---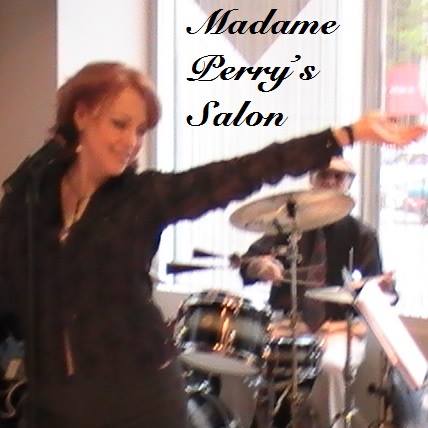 Listen to Jennifer's interview with Madame Perry where she talks about her upcoming novel here.
---
Jennifer Irwin is interviewed on the popular ABC affiliate morning show,
Talk of Alabama!
http://abc3340.com/station/talk-of-alabama/talk-of-alabama-111017-dress-the-color-of-the-sky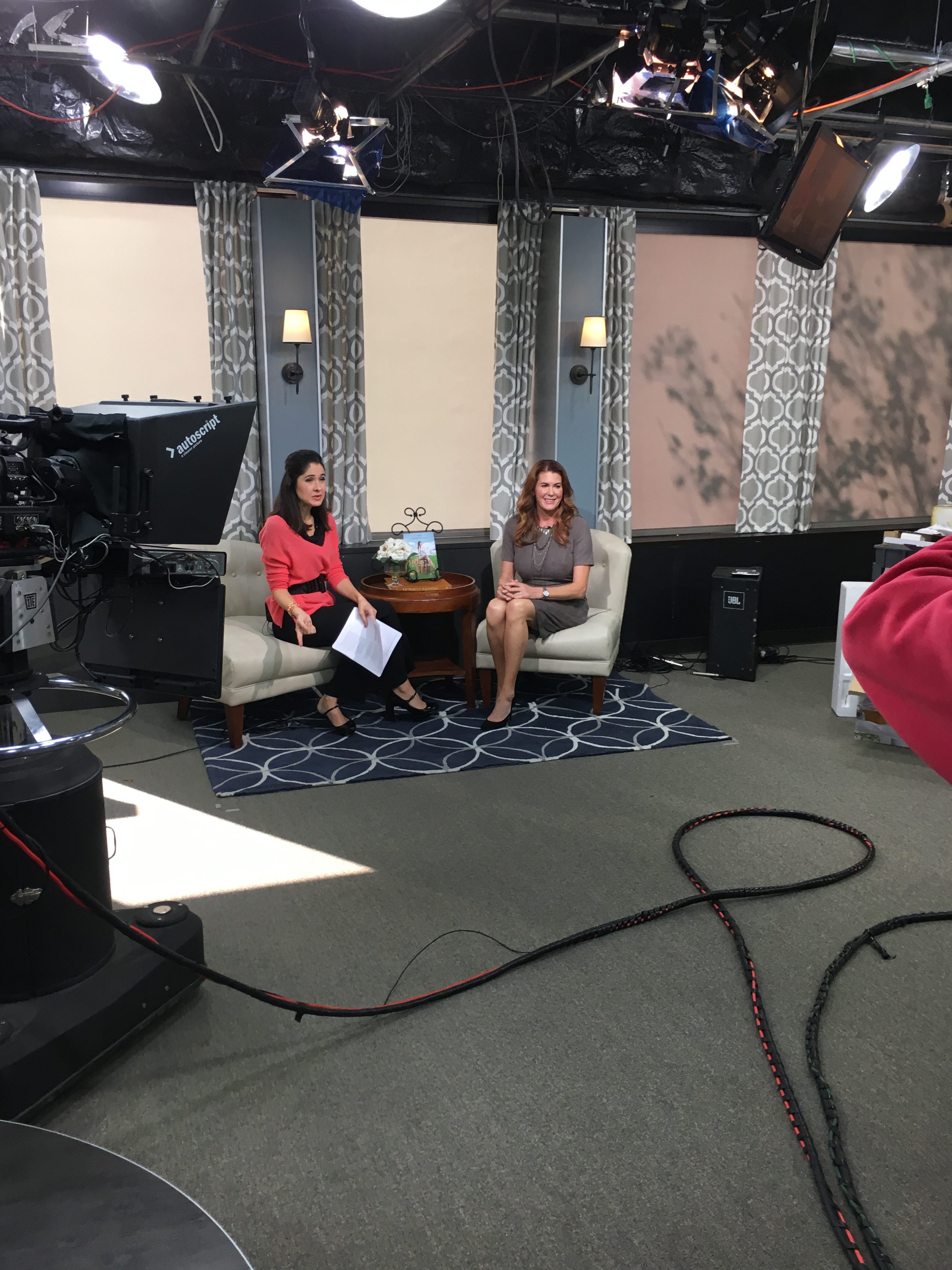 ---
Jennifer Irwin is a guest on the radio magazine show, IN THE KNOW!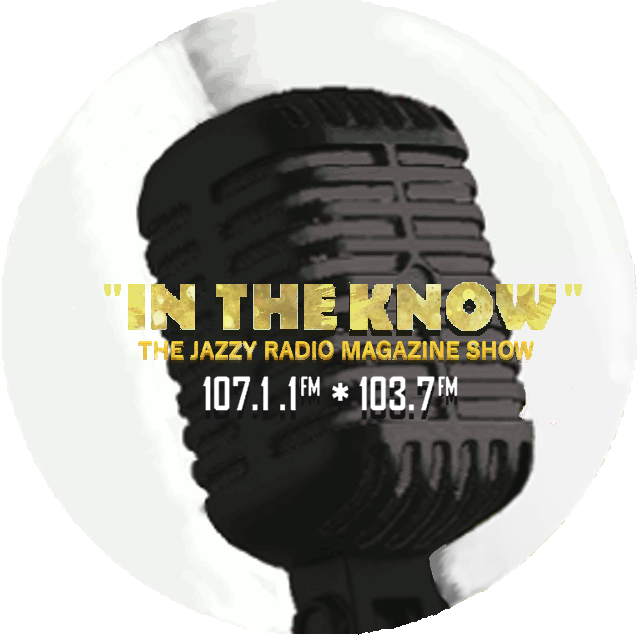 cid:07524640-9AB9-4343-9218-7481B3717FEB/78A86707-116D-4A2C-B625-834BBE00340E
---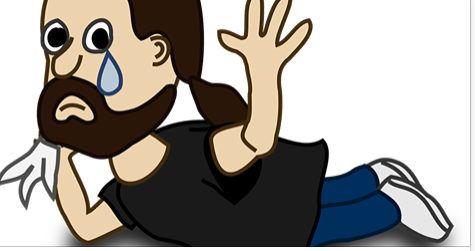 Read Jennifer's latest interview with Benjamin Thomas, curator of "The Writing Train" Blog here.
---
                                              THE INAPPROPRIATE EARL PODCAST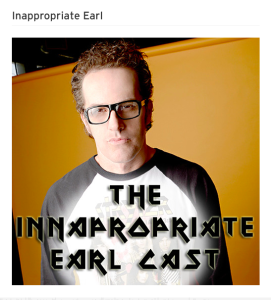 Jennifer and actress Anita Lugliani talk sex, what attracts a woman to a man, and whether or not nice guys finish last, with Comedian Earl Skakel on the "Inappropriate Earl" podcast.
---
THE BOOK GEEK UNCHAINED" PODCAST
Jennifer discusses "A Dress The Color of the Sky," Sex Addiction, and the simplicity of the male species.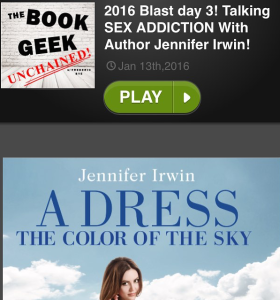 ---
"THE QUEST" WITH ROY WASHINGTON PODCAST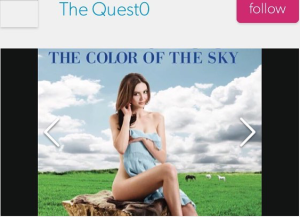 Jennifer talks about creativity, therapy, love and (gulp) 8mm film…
Though yet unpublished, Jennifer Irwin's novel about sexual addiction will soon be a major motion picture
by Bondo Wyszpolski
The road to becoming a published author has changed dramatically in just one or two decades. The Internet now provides endless opportunities for anyone with the chutzpah to get their manuscript noted, increasing the chances of seeing it into print. With a unique angle or storyline, and a gift for self-promotion, writers can draw attention to themselves and, if truly fortunate, their book-to-be will generate a buzz before it's even boxed up and shipped out.
Jennifer Irwin has navigated herself into that enviable position. The film rights to her novel, "A Dress the Color of the Sky," have been bought for $250,000, despite the book still in its final edits.
As the saying goes, Timing is everything. The Palos Verdes resident showed her manuscript to an agent who also lives locally. As Irwin recounted it, he told her, "Your book is very of-the-moment because it has a flawed female character who does bad things but you can root for her."
What sort of bad things? Book Reader Magazine, an online publication, ran a brief Q&A with a synopsis, the gist of the latter being like this: "Prudence Aldrich, wife and mother, pulls up her jeans in the miniscule bathroom after yet another random sexual encounter… After several dangerous liaisons, Prue's therapist advises her to get serious help. Her diagnosis: sex addict."
It's an attention-getter, all right. Prudence checks herself into the Serenity Hills rehab center for a five-week stay, her contract stipulating that she is to abstain from all sexual relations, and she is even forbidden to have or perhaps to nurture sexual thoughts (yeah, good luck with that). Five weeks? I'm reminded of Wing-Foot's comment on fasting in Jorge Amado's "Shepherds of the Night": "Without food, drink, and a woman, nobody could live. True, there were men who could go for a month without a woman; he had heard tell of them."
The novel has an elegant and poignant title, and the story edges back and forth between Prue's stint in rehab and her life as a child and young woman, which will gradually lead the reader into an understanding of who Prudence is and how she ended up where she does.
And, by the way, the book is about more than sexual addiction and abuse, but we'll get to that later.
I mentioned timing. Another factor that has helped propel the story is the resurgent interest in books and films about empowered women. Of particular note is Reese Witherspoon and her Hello Sunshine production company. Witherspoon was behind "Gone Girl" and "Wild" (both box office hits). Among other women-penned novels that Witherspoon has scooped up for potential films we find "Luckiest Girl Alive," "Eleanor Oliphant is Completely Fine," and "Something in the Water."
Although there is always the risk of market oversaturation, the people and the company who have acquired "A Dress the Color of the Sky" are banking on the continued viability of this genre, niche or trend. Now, if you've noticed me skirting around proper names and identities that's because it's all hush-hush for another month or so. The cat isn't being let out of the bag just yet. But let's take a step back and look at how Jennifer Irwin reached the point where she is today.
READ IT AND RATE IT
Something or Other Publishing holds an annual contest. "My book was the most voted on book in the history of this publishing contest," Irwin said. What's involved, however, is more than just a high vote tally. Contestants also have homework to complete. "Part of the homework was they taught you the importance of marketing and the importance of the author being extremely involved in promoting the book. Even if you publish with a big five publisher, they expect you to put the money they give you up front for the book and invest that in marketing. They taught me how to utilize and market on Twitter, they taught me how to get the right audience following you, and I found the author community on Twitter extremely supportive."
One may ask, supportive of what? since none of them have seen the book. What they've seen is a brief synopsis and excerpts of the reviews. Reviews? But how can that be? Irwin explained:
"Early on I went to friends and people I knew who were big readers, and I asked them to read the manuscript, even in its earliest stages. And I was able to get reviews. On my website, I have all these reviews that are just amazing. I would take snippets of the reviews on Twitter and use them for posts."
These reviews are also posted on Instagram and on Irwin's Facebook page.
"People see the review, or they see just a sentence, and they're intrigued, and they want to know more about the book."
"A Dress the Color of the Sky" is being published by Glass Spider in the fall.
"I have a list of bloggers and reviewers who have asked for advance copies, and they're committed to [submitting] their reviews within 30 days because my book goes to pre-order in October. So, in September the reviews will come out from these really prominent book bloggers. That's kind of a really important time for me." Furthermore, Irwin NOTED, there are "hundreds of thousands of readers following these different bloggers."
She also POINTED out that she's been "marketing the book for two years," which on the one hand can be seen as diligent and savvy, but more like hype on the other since there is no product, only a synopsis. But, as I said, the road to publishing (and being noticed) has drastically changed. New age, new tactics.
SEX CELLS
Irwin was raised in New York and attended Denison University where she earned a BA in Cinema. Actor Steve Carell was a classmate; Jennifer Garner and Hal Holbrook are alumni. While in college, Irwin wrote a screenplay. After graduation, she worked in advertising and later married. Over the course of a 20-year marriage, she and her husband had three sons, moved to Lunada Bay in about 2000 (all three children attended Palos Verdes High School), and eventually divorced. Irwin has been with her attorney boyfriend for six years now, in one of the winding housing tracts that overlooks Trump National Golf Club.
Irwin retired from full-time work after her third son was born, and a couple of years later became a Pilates instructor. "That was," she said, "a good job for me to do and still be a mom.
"Teaching private Pilates is like being a hairdresser; you hear a lot of stories. You share with them and they share with you, and I had all kinds of clients, not just PV moms. It got me interested in women and how they think and how they fall in love, and how some women choose the right man and some women don't. Is that luck? Or does that have to do with your childhood or having a good father figure?"
Irwin ceased writing after she married and began a family. But after her divorce she returned to some former ideas, "and a little bit is part of the screenplay that I wrote back in college. The story just got bigger and bigger and [began] taking on a life of its own. Whereas I'd started to write it to heal from my own pain and my own relationship, all of a sudden I was letting people read it and they were really encouraging me that there was something big there and that I should keep going with it."
Film rights to the book were sold "almost immediately" after Irwin won the publishing contest. One can again point to Reese Witherspoon because, after Irwin opened her Instagram account to the public, Witherspoon's book club began following her online. It was around this time that the agent (the one who told Irwin, "Your book is very of-the-moment") informed her that Witherspoon's production company "was looking for meaty roles of flawed female characters, whether likable or not," and snatching up the film rights.
The stars must have been aligned, as they say, because Irwin then gave her manuscript to what in Hollywood is known as a private money investor, someone (or some group) with deep pockets who put their money behind potential film projects. Presumably aware of the trend towards projects with strong or singular women at their center, this producer liked the gist of what she read and acted on her gut instincts.
Irwin initially thought that what the private money investor wanted to purchase was merely an option on "A Dress the Color of the Sky." Many books are optioned for film, and many books sit on shelves for a couple of years until the option runs out. Some, of course, do get made into films, just as some baby turtles do make it to the shoreline and into the water.
"She said No, I don't mean option, I mean purchase," Irwin RECALLED. "I want to buy this manuscript for a feature film whether or not your book is ever published. I want the story."
Not to demean the novel in any way, but at that point, it was the subject, the concept, the themes, that were the basis for the sale.
Irwin was given a good faith deposit, which she invested in a writing coach. The manuscript evolved from having flashbacks to being linear, to again toggling between events past and present.
"After I finished working with my writing coach I landed an agent in New York," Irwin said, "which is every author's dream." Agent Karen Gantz also represents Alec Baldwin, who recently published his memoirs. Now, because the film rights have been sold, and because Irwin already has a following on social media, Gantz encouraged Irwin to go with a small publisher, ostensibly because the author would have more control over when the book would go to print. One might think, Why not try for Pantheon or Scribner? Glass Spider, which bills itself as "A Boutique Editing and Publishing Service," seems like a minnow in an ocean of giants. When asked why them, Irwin replied, "I chose Glass Spider for a variety of reasons, the main one being trust."
Arousing finale
We should circle back to why it is that "A Dress the Color of the Sky" seems to have grabbed people's attention and fueled their curiosity. Irwin tells me about an interview she did with a book publicist in which "fifteen-hundred people tried to call in and talk with me… And why? Because people are interested in knowing the story of this person who's a sex addict and what happened."
Is it partly autobiographical?
"No."
Not at all?
"No."
It's all made up?"
"Yes." Irwin PAUSED. "All writers write about what they know. Can I write about a marriage crumbling? Yes. Can I write about what it's like to be married to the wrong person or to date the wrong guy? Yes. I did a lot of research for the book, obviously on addiction and recovery. I went to a lot of meetings and talked to a lot of addicts, and my dad was an alcoholic and a recovered drug addict, so I know what that's like."
Also, as mentioned, there were many contemporary issues that Irwin wanted to explore, one of these concerning the reports of date rapes on and off campus. "I had to put this into my book because, as a mother of boys, I wonder where we're going wrong. I don't know about the girls because I don't have a daughter, and I don't know about raising a girl." She added that she's spoken to her sons about this subject. "I tried to have them understand women and how to respect women. I'm sure my kids aren't perfect, but it was really important to me."
This is, in a way, related to the title of the book, which is taken from a late 17th-century fairy tale by Charles Perrault called "Donkeyskin." The fairy tale hints at sexual abuse and incest. The donkey skin, Irwin said, "is what we cover ourselves in to have people not really know who we are. It's our protective shell."
The novel gives a full account of the fairy tale.
"There isn't a lot of gratuitous sex in my book," Irwin CONTINUED, "but there is some sex and there's also discussion of sex and abuse. So, it's not for the faint of heart, but at the same time, it's not graphic. It's not a 'Fifty Shades of Grey' or anything like that."
One of Irwin's sons is in his late teens, the others in their early 20s. When she was writing the book was she thinking what their reactions might be when they read it?
"Yeah. That was a little hard," she admitted, "and as a matter of fact, my youngest son has been embarrassed about the subject matter of the book. I definitely did think about that and I definitely was worried about that." However, "He's a big advocate of me being a writer and me writing this book." She laughed. "But he doesn't want to read it."
Writing "A Dress the Color of the Sky" has, after all, pulled Jennifer Irwin out of her comfort zone, and she's aware that not everyone's going to sing its praises once it's published. In some ways, she's steeling herself for that. That said, she's had quite a bit of help and support along the way, from book publishing veteran Edward Young, whom Irwin refers to as a writing mentor, to her publisher Vince Font, her boyfriend and her sons, her agent and her many readers, and now the producer and director of the film, which is scheduled to go into pre-production in January. That's quite a backup team, and we can be certain there are others.
And afterward? Is this the end of the line for sex addict Prudence Aldrich?
"I'm going to be starting my second book soon," Irwin said. "At the end of the book, there's a place where you can go, Oh my god. Now I need to see what happens next."
Listen to Jennifer's interview on The Douglas Show where she talks about her upcoming novel here.
---